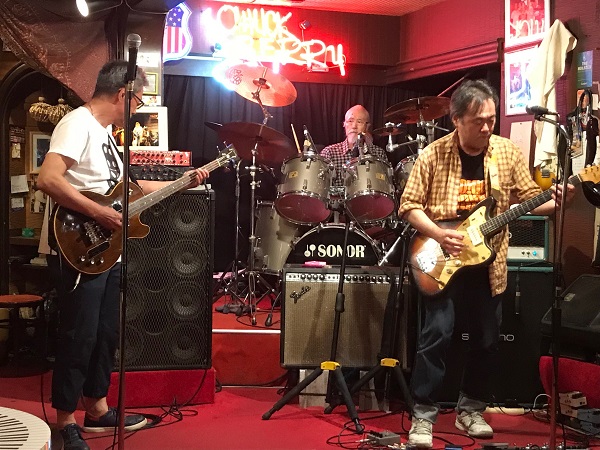 CHUCK BERRY, Rock 'n' Roll band
You can enjoy the live performances of our staff while enjoying a cocktail.
Nostalgic electric guitar music such as 50's oldies, surf music, rock, and American pop is performed on one of the most powerful and highest quality sound systems in Susukino.
Stage Time
1st 20:20~
2nd 21:20~
3rd 22:20~
4th 23:20~
5th 24:20~
last 1:20~
Sapporo Classical Rock band AMATOU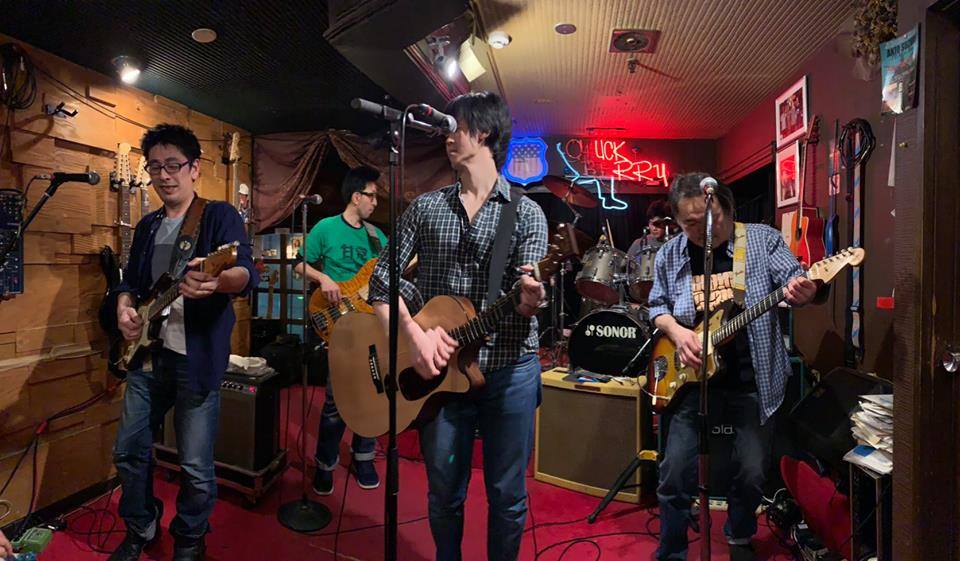 Every Saturday, Sapporo Classical Rock band AMATOU has a 70's Rock stage.
They play lots of classic rock masterpieces with a chorus ensemble based on American West Coast rock and country rock.
Please by all means, enjoy the good old rock.
◆Every Saturday and Sunday by ENNA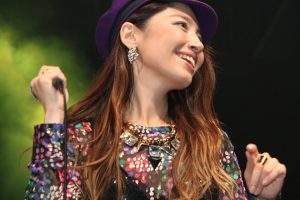 A female singer representing Susukino. Traveled to the United States in 2019, experienced the stage at Carnegie Hall, one of the few Japanese. In addition to Western Pops and R & B, we also deliver Showa's famous songs.
◆
Oldies every Friday with Reika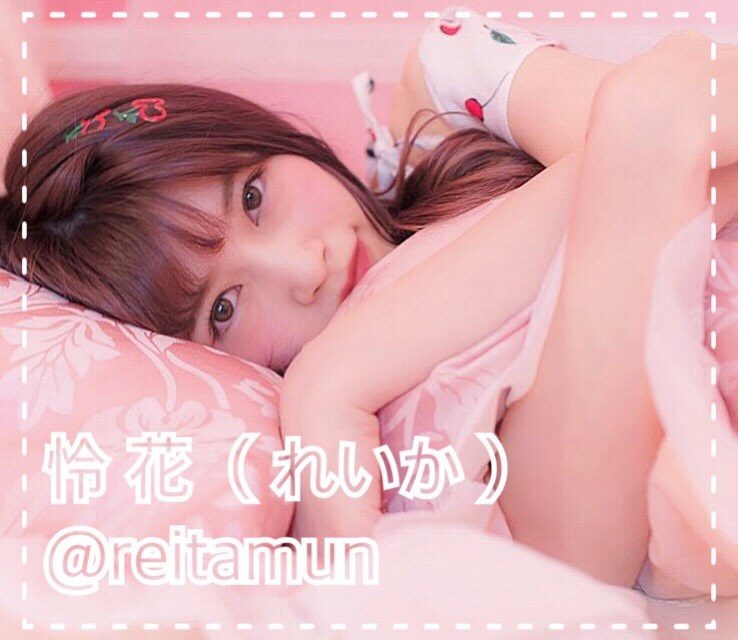 Reika is 22 years old singer songwriter
She is playing piano and guitar, also energetically performs live distribution on the internet.