2019-05-31
Drum & Vocal Tamio Abe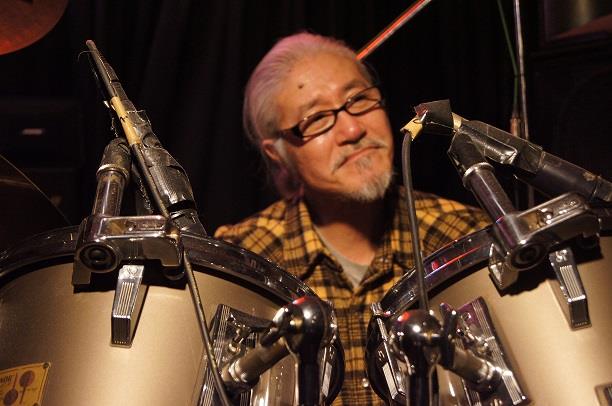 He made his first record put out in 1968 as a member of "La charolaise."
As the band splitting up, he went to America at the head of the brass rock band "Soul Power."
After returning home, he had played in some clubs in Tokyo, performed at ONE STEP FESTIVAL at Koriyama, took part in the tour of Ike & Tina Turner and had music sessions with various artists.
Then he launched Bar & Live Chuck Berry in 1979. Abe is a leading drummer in Susukino, being on friendly terms with domestic and foreign celebrities.
※ Surume-ika (Japanese common flying squid) is his delight.
関連記事